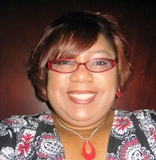 After working 25 years in the field of psychology, special education, and counseling, I understand the trust and vulnerability it takes to open up and share your inner feelings and thoughts.
For as long as I can remember, I have been an advice giver and a compassionate provider. It's just how I am wired, which is why this work was the natural progression for me.
I attended N.C. A & T State University and obtained my Bachelor's Degree in Psychology.  I did not immediately attend graduate school and made the tough decision to work and gain experience in the field.  During my time at N. C. A & T, I completed work in the campus daycare center as part of my Developmental Psychology class.  During this semester I gained experience in the Greensboro, NC public school system working alongside other special education teachers and behavioral interventionist.  
After college, I moved to Charlotte and continued my work with the Developmental Disabled population as a Special Education Specialist for several years until I discovered working with individuals with Autism and Asperger's Syndrome.  As a Qualified Professional, I have worked in several Intermediate Care Facilities for Persons with Mental Retardation (ICF/MR) settings and group homes writing programs, and behavioral interventions.  While earning my degree, I was able to obtain a practicum and internship at a local agency working with individuals diagnosed with substance use disorders, eventually working as a Clinical Counselor for SAIOP Treatment programs.  
After working as a Clinical Counselor, I have continued my work helping the homeless, and the severe and persistent mentally ill find housing and address service needs that allow them to become productive and active members of our community.   
With all the years of work and practice, and hopefully, as your future therapist,  I want you to know that this career has not only been a passion for me but a life for me.  I hope that here, you will find what it truly means to call a Truce with Yourself and Surrender...........